| | |
| --- | --- |
| Show | Living The Story BBC World Service |
| Venue | NQ Studios |
| Date | 10/11/14 |
| Client | Tracks and Layers/ BBC World Service |
| Director | Mike Pettyt |
With the winter Olympics, the FIFA World Cup and Wimbledon all perfectly aligning in 2014, it made sense for the BBC World Service to also align some top sports presenters for a round-table discussion of their own personal highlights.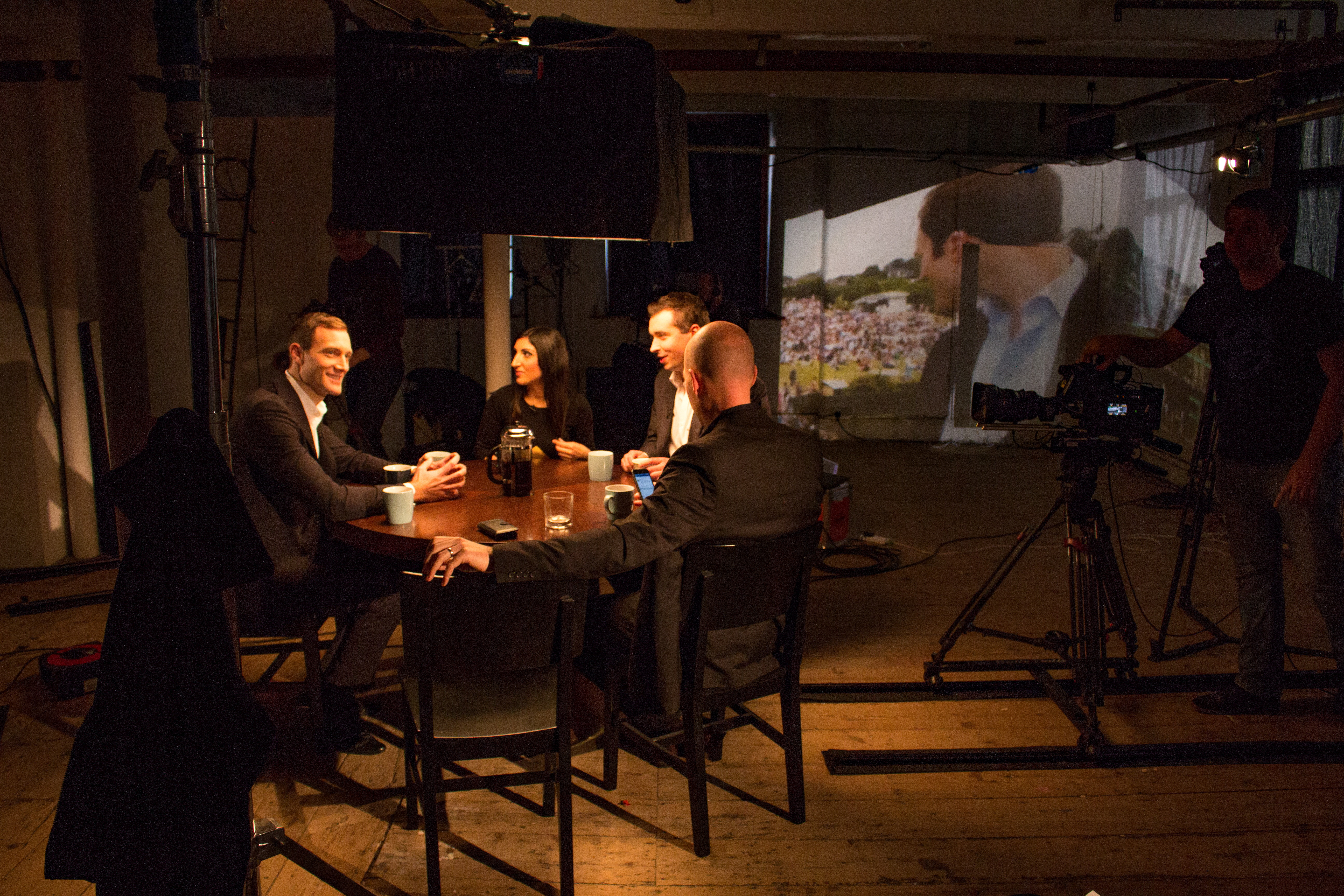 Originally coined by a team of BBC producers, the show played on a Dragon's Den aesthetic to add drama to the set. DP Steven Spence and Director Mike Pettyt helped design the set in our own studio, lighting the talent and the table incredibly well but keeping the light's spillage to a minimum to keep the room itself quite dark. The effect worked really well, making it seem like a secret, underground meeting.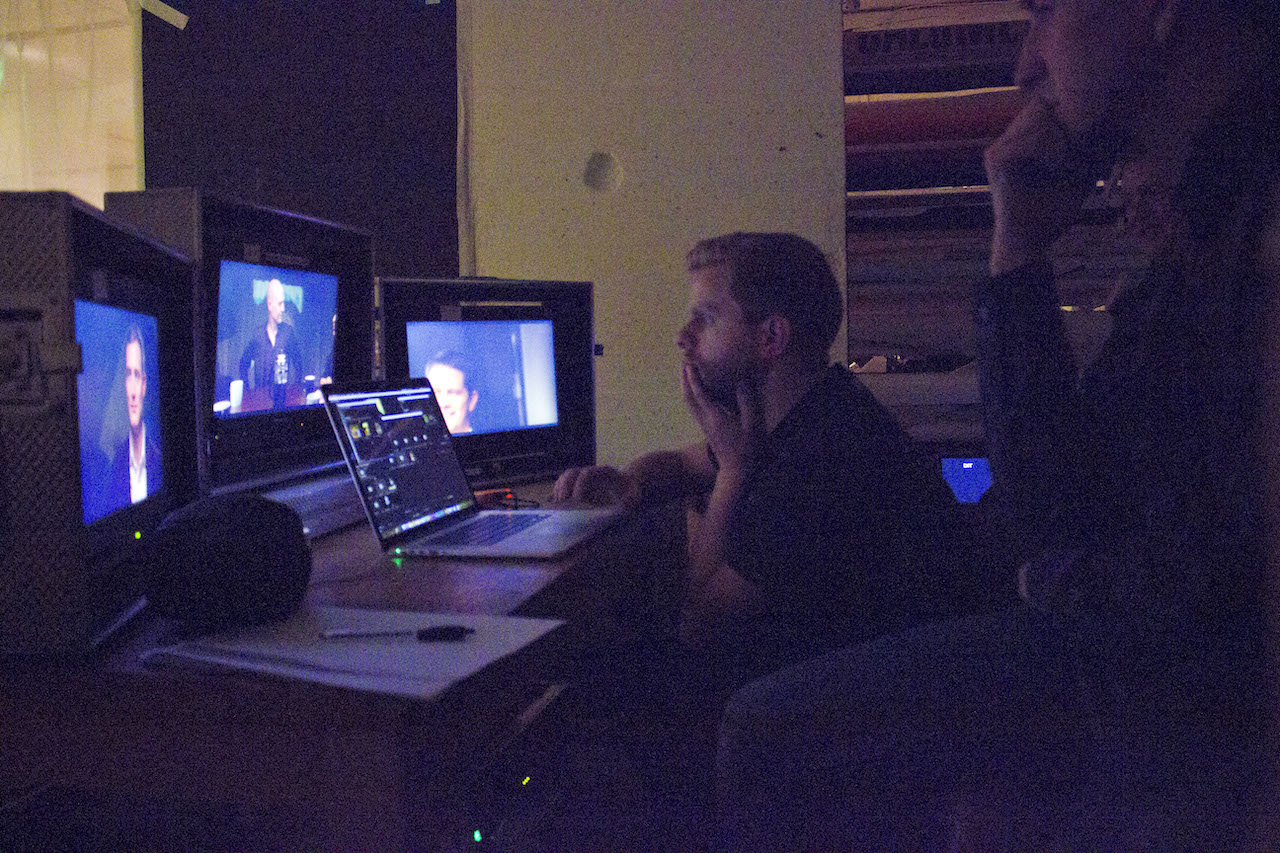 Using four projectors we displayed videos and images of the sporting events up for discussion and then allow the conversation to ensue amongst the presenters. These projections were used as an alternative to video overlays, differentiating the show from a typical news report.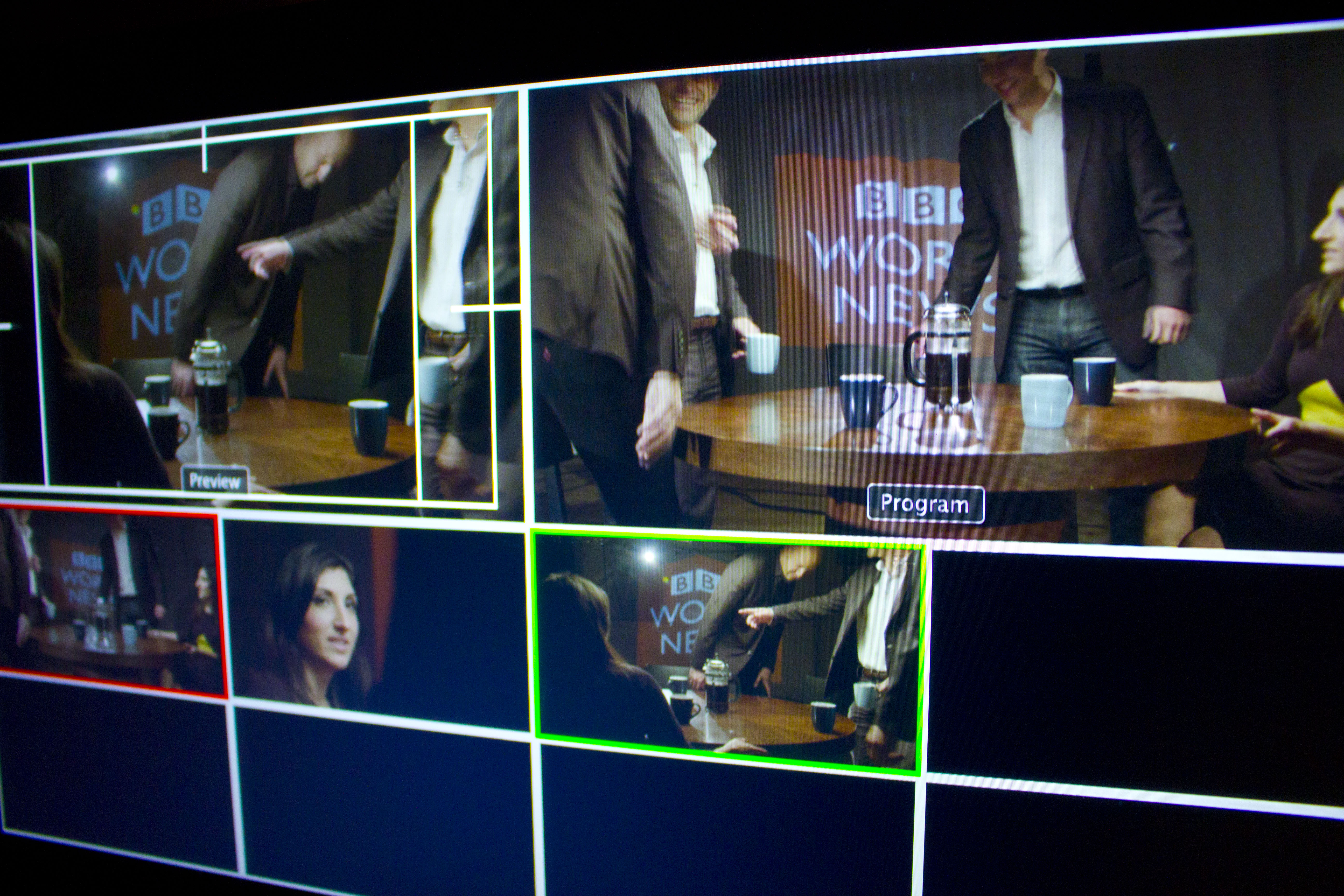 Although the show wasn't being aired live, we used the Jackinabox mixer to create a line cut so Mike could see how the varying compositions cut together. This guided the final edit which was distributed on the BBC World Service and also the BBC Red Button. The alignment of crew, sports and presenters made for a winning end result.