| | |
| --- | --- |
| Show | Paul Heaton and Jacqui Abbott |
| Venue | Castlefield Bowl, Manchester |
| Date | 6/7/18 |
| Client | Universal Music |
| Director | John Surdevan |
If we had to rate our experience of filming Paul Heaton and Jacqui Abbott for Channel 4 at Castlefield Bowl, we'd score it a Perfect 10!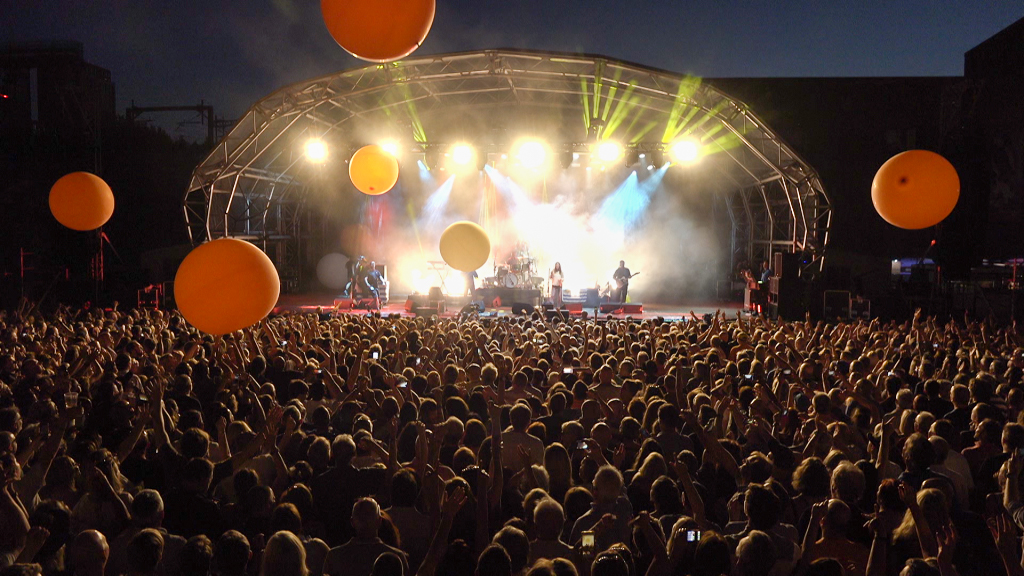 As part of a documentary by Globe Productions for Channel 4, we were tasked with capturing the legendary performers on stage at Castlefield Bowl in Manchester, only a short drive from our Northern Quarter studio. With a sold out audience and a monumental back catalogue of amazing pop songs, we knew we were in for a treat.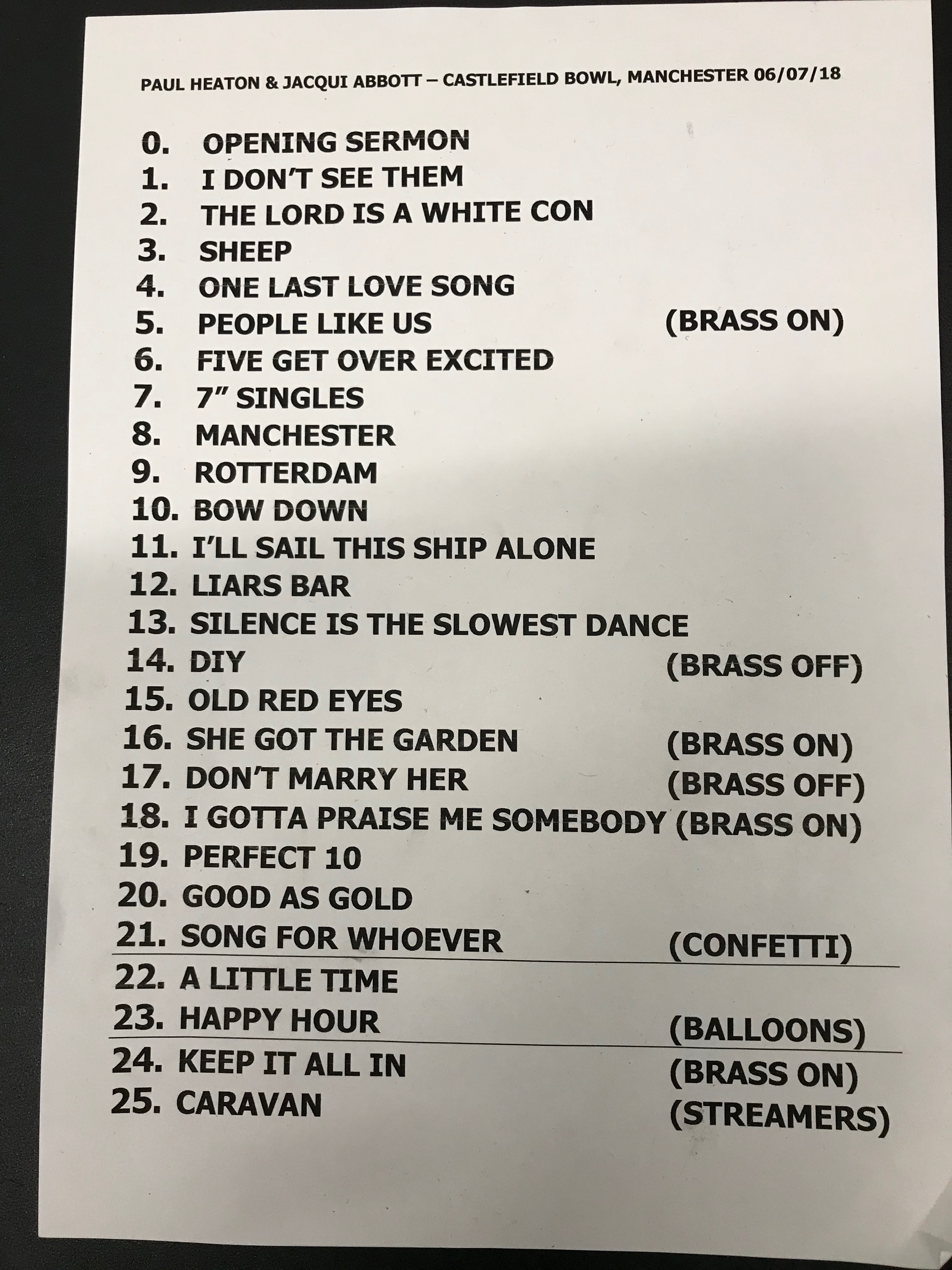 On such a scorching day, the audience weren't the only type of fans to feature on this job. We had plenty of fans whirring along in our cabin trying to keep ourselves and the kit at a sensible temperature. With sunscreen applied and rehydration complete, we set about rigging the cables and cameras. Straightforward cable routes at the venue made rigging simple, aside from the front of house camera position which was just a few extra metres beyond the FOH compound, requiring extra cable management on our part.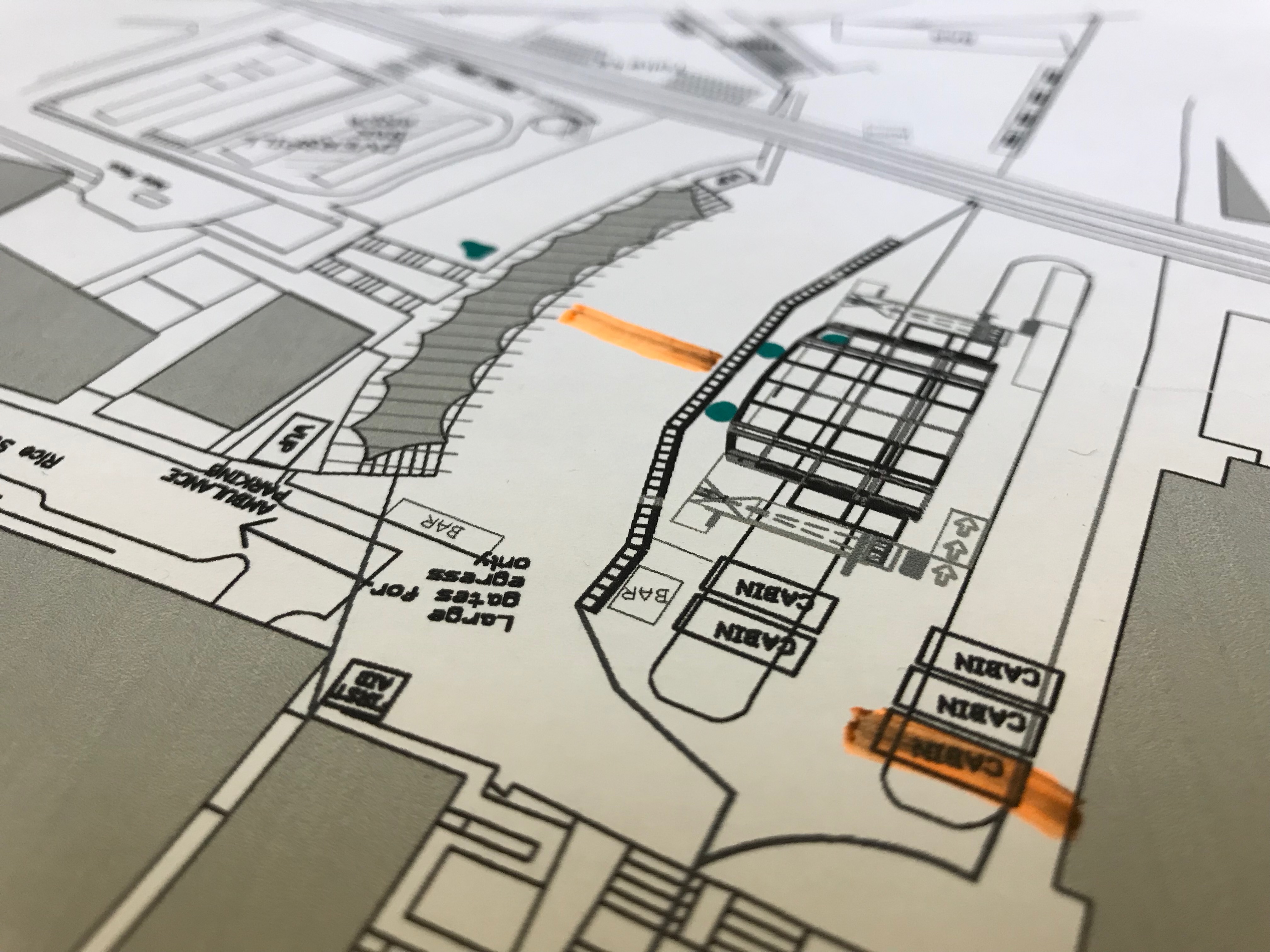 When rigging, we quickly discovered that the FOH camera platform wasn't perfectly centred (as per the photo above), meaning it was above the natural eye-line of the performers on stage. This therefore limited the operator to capturing tighter shots only. In light of this we rigged an extra lockoff camera attached to the scaff of the FOH compound to provide a neater wide shot for the edit.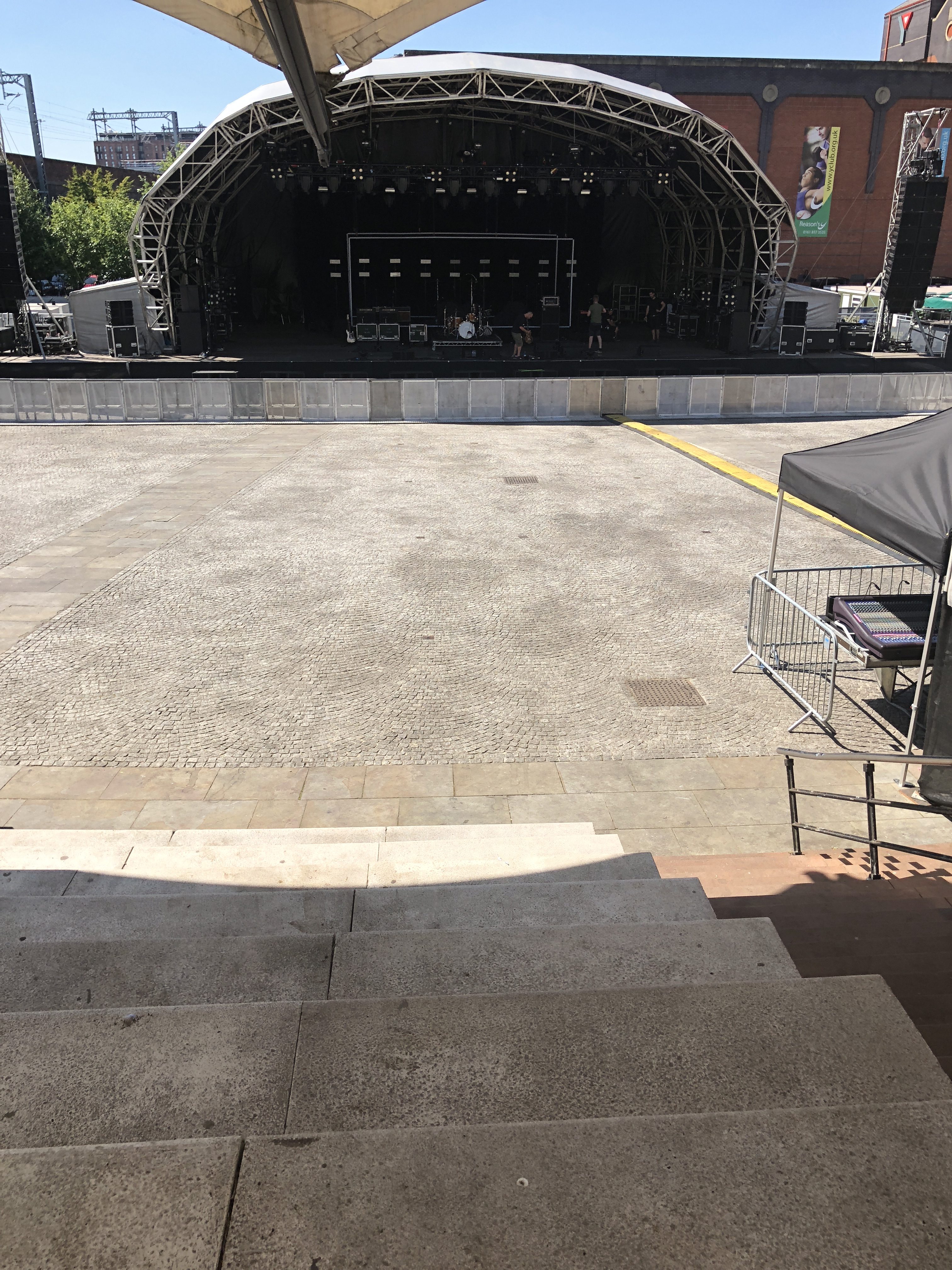 Supervising the shoot was documentary director Claire Faragher who was on site with her team to capture additional backstage footage for the documentary to complement our live cut.
With the ingest capturing all the ISOs and our sound engineer recording a multitrack, we were able to hand over all the data easily on one neatly-organised 4TB hard drive to then be edited into the final cut of the documentary. The first broadcast of 'Hull the Heatongrad' will be on Channel 4, 11th December at 12:10am. Or you can catch it on demand afterwards using the link below:
Trailer: