| | |
| --- | --- |
| Show | Manchester International Festival / Professor Brian Cox |
| Venue | Granada Studio 6 |
| Date | 5/7/15 |
| Client | Soup Collective/ Manchester International Festival |
| Director | John Surdevan/Mark Thomas |
When we say this was a pretty smart stream, we're not just talking about the venue. Professor Brian Cox and his marvellous brain certainly brought the fascinating facts and the entertainment value to go with it, taking the Age of Starlight show to another planet.
Filmed at Granada Studio 12, this discussion between Brian Cox and Jennifer Cleary was attended by a small audience who were lucky enough to obtain one of the few hundred limited tickets. The exclusive nature of the event meant a livestream was hugely important to allow those who had missed out on tickets to see the show.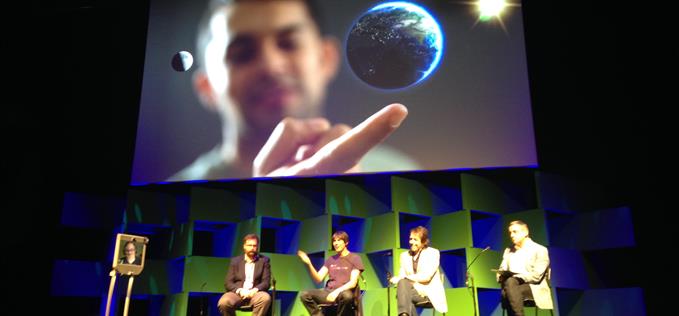 Design-wise the show was quite straightforward, using tiered seating to allow everyone to clearly see the presenters on stage, also aided by the lighting setup. However, there was one element involving a contributor becoming part of the vision mix, which was far from typical – a Virtual Presence Device robot!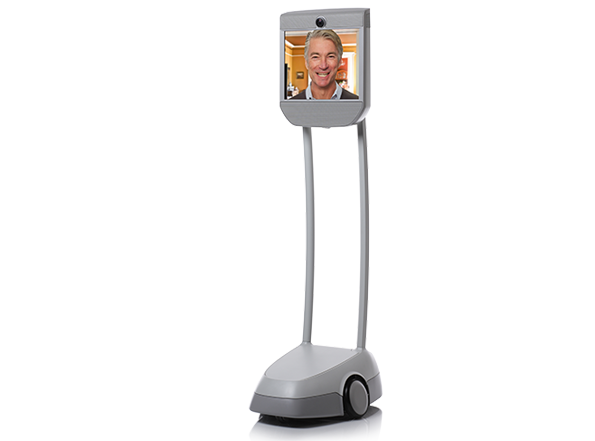 The main issue with the robot was the native 60i signal it was sending. This was easily remedied by putting it through a decimator box to reclock the signal to 50i, making it compatible with all our other cameras in the vision mix.
We also did a show earlier on in the day at Albert Square for school children. This meant we had to derig, move ourselves and the kit to Granada and be ready to stream the next event in under two hours. This wasn't an easy feat but with plenty of prior organisation everything ran smoothly.
Although poking our BNC cables through a cavity wall with a light stand might not of been the most othodox method but it certainly worked and speeded things up. The cable rig wasn't our finest hour but the stream itself ran smoothly and showcased the event really well, giving a much larger audience the chance to see Brian Cox and his marvellous mind do their work.