| | |
| --- | --- |
| Artist | America |
| Venue | London Palladium |
| Date | 19/10/18 |
| Client | Nyquest |
| Director | Dave Meehan |
Knowing how much additional support kit to bring on a job this size can become a bit of a slippery slope. Quite literally too when you've got to use the steep loading bay at The London Palladium. At least we didn't have to help load in the jimmy jib!
Armed with 10 FS7s and our full Jackinabox kit we loaded up the magliner (more like a roller coaster on this occasion) and somehow safely made it down to the stage with all gear in tact after a few trips. Kit loaded, we jumped straight into the rig.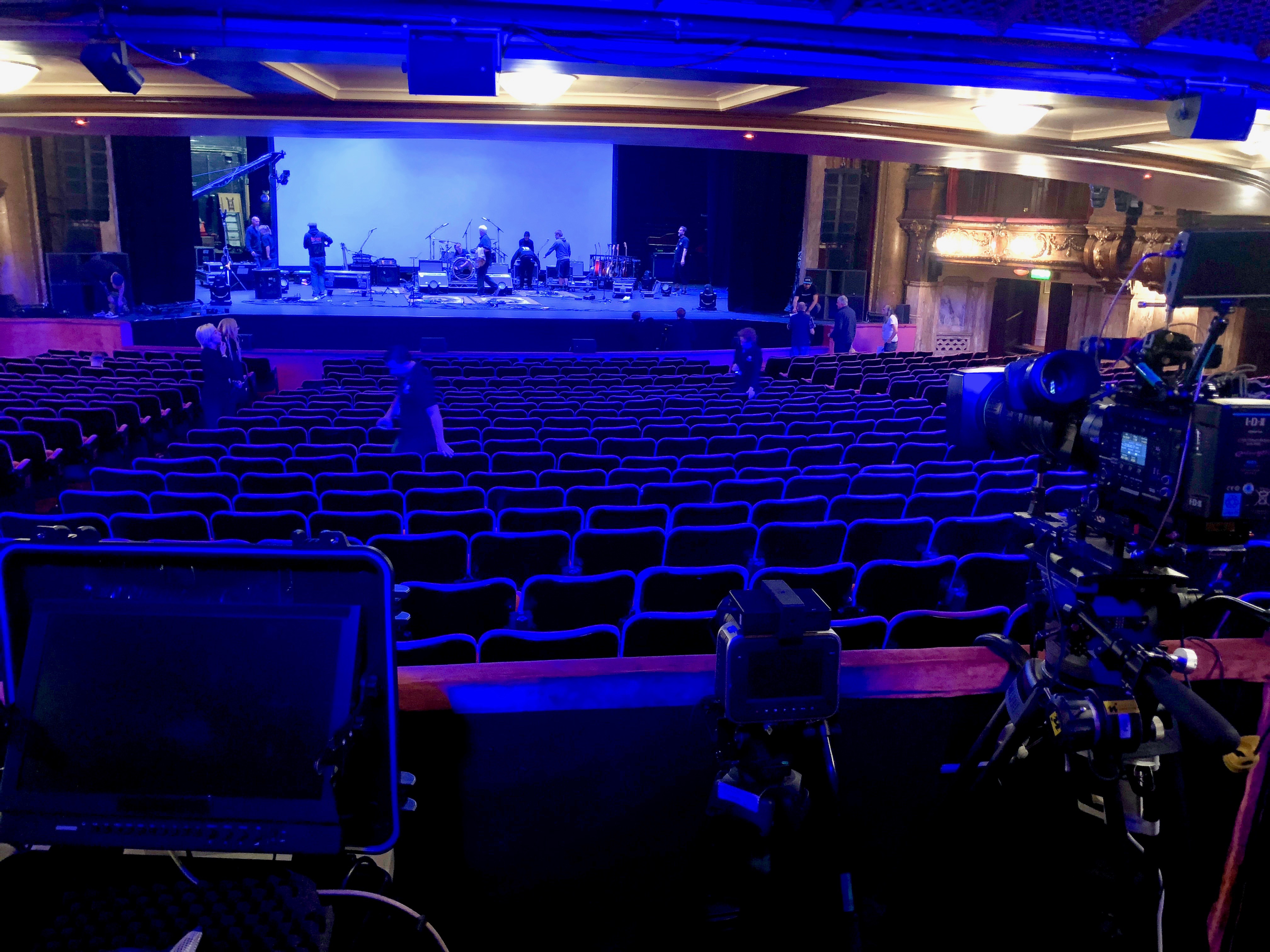 After building each camera and finalising their positions we plumbed them into our vision mixer, running BNCs to the closer cameras and fibre to front of house. We also sent a return on that fiber for the LD to monitor a multiview. Despite Dave Meehan (director) not cutting the show live (as it was for a DVD) he used the mixer to display all of the cameras simultaneously, giving him the ability to monitor all 10 cameras on one simple screen.
As much as we would have liked to see the the Palladium's famous revolving stage, on this occasion it was just the static stage deck so no rotating that night. However, we did in fact lower the orchestra pit to facilitate two operated cross-shooting pit cameras.
Rig done, all 10 cameras and the jib in place, operators briefed… show time.
As the final note of 'Horse with No Name' and waves of applause petered out, we set about the derig and turned our minds to the perils of returning all of our kit to the top of the huge slope… oh and the small matter of a 5-hour journey home.