| | |
| --- | --- |
| Show |    Auction Against Hunger |
| Venue |    Upper Campfield Market Hall, Manchester  |
| Date |    6/9/18 |
| Client |    Auction Against Hunger |
| Director |    John Surdevan |
Going… going… gone…to see what's happening at the Auction Against Hunger launch in Manchester!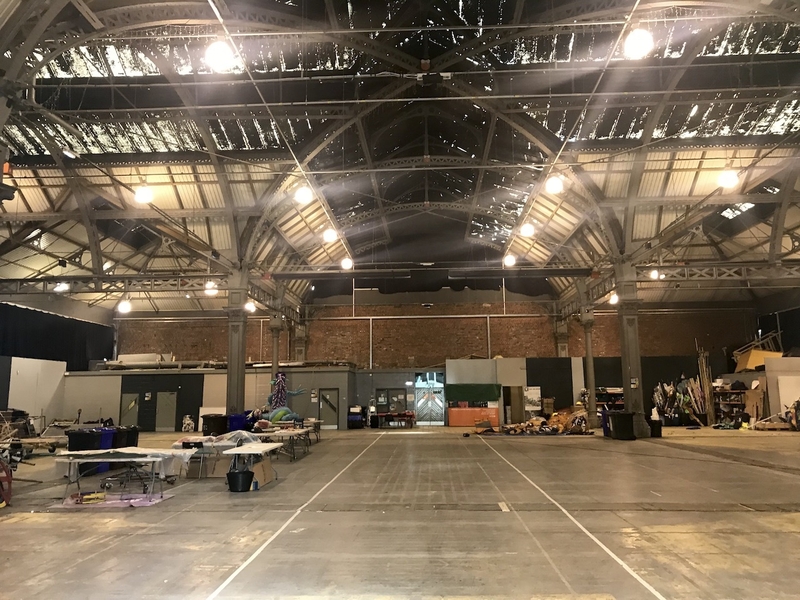 With over 20 different gourmet food vendors and top chefs gathering under one roof, this event was bound to bring some heat to the table and it certainly did. Once-in-a-lifetime prizes were auctioned off to the highest bidders to raise money for charity in between attendees sampling the delights on offer at each stall.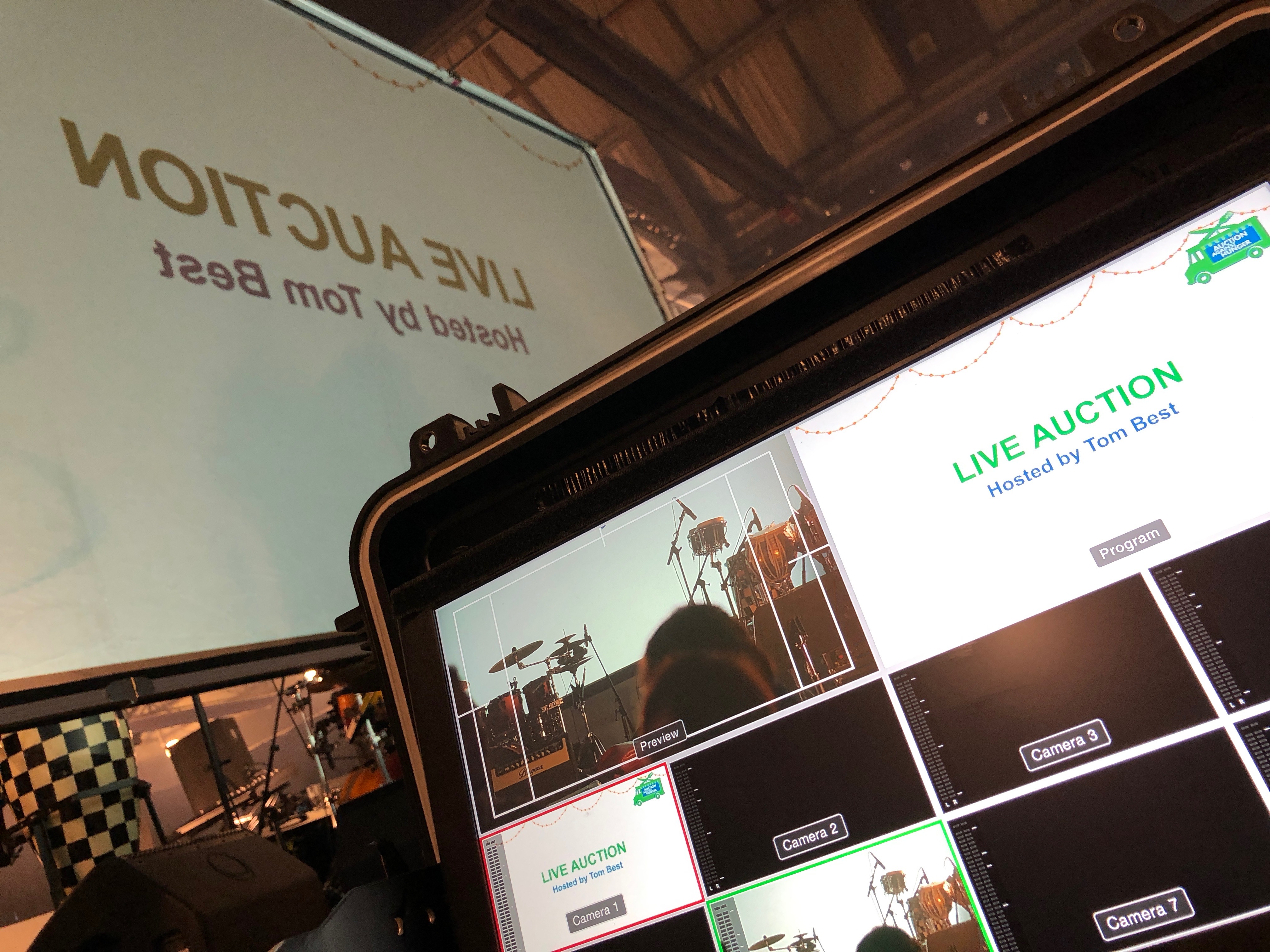 Whilst it was a joy to be surrounded by the smell of exquisite dishes being rustled up around us, we had to remain focused on the IMAG package we were there to provide. Here we have to thank Chris at Drop City for providing us with a Christie DHD 670E projector and a fast-fold screen. Along with our mini mixer and playback server, we used the PowerPoint package from the charity to screen slides, images and videos that raised awareness of the prizes on offer.
During the auction we also used a front of house camera to follow the auctioneer, ensuring everyone could follow the fast-flowing bids rolling in from all sides of the room.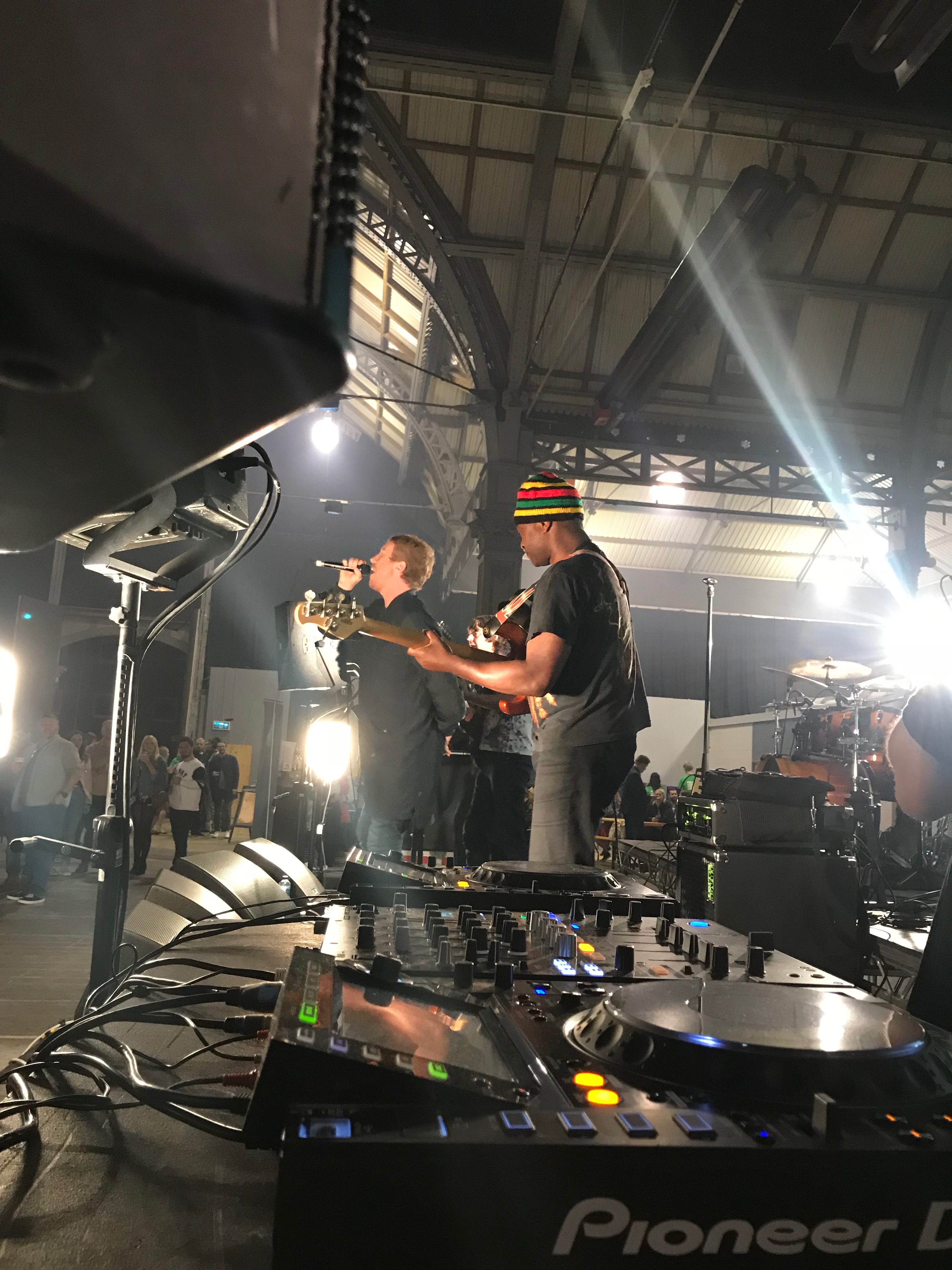 The auction was a huge success, raising a great deal of money for Action Against Hunger with its exclusive prizes. However, our highlight was the musical offerings throughout the event which showcased local talent at its best including the likes of the Winachi Tribe.
Overall, a pretty tasty job all round.