| | |
| --- | --- |
| Show | Bloodstock Festival |
| Venue | Catton Park, Derbyshire |
| Date | 9th-12th August 2018 |
| Client | Bound Films/ Bloodstock |
| Director | John Surdevan/Mark Forrer |
Wearing studio blacks, our crew is usually pretty easy to spot amongst a field of glitter-clad brightly-dressed festival-goers, but not at Bloodstock. Here, black reigns supreme with heavy metal booming its way across every corner of the site.
Working with Mark Forrer at Bound Films again, this is our 3rd year at Bloodstock and, although not our usual musical choices, we're starting to feel quite at home at Catton Park.
Year on year the request for more coverage at additional stages required Mark to book us to cover the second stage and help with supplying support equipment for IMAG at the main stage. He did great job covering the entire festival with teams covering all sorts of promo material across the site and even a third stage at times.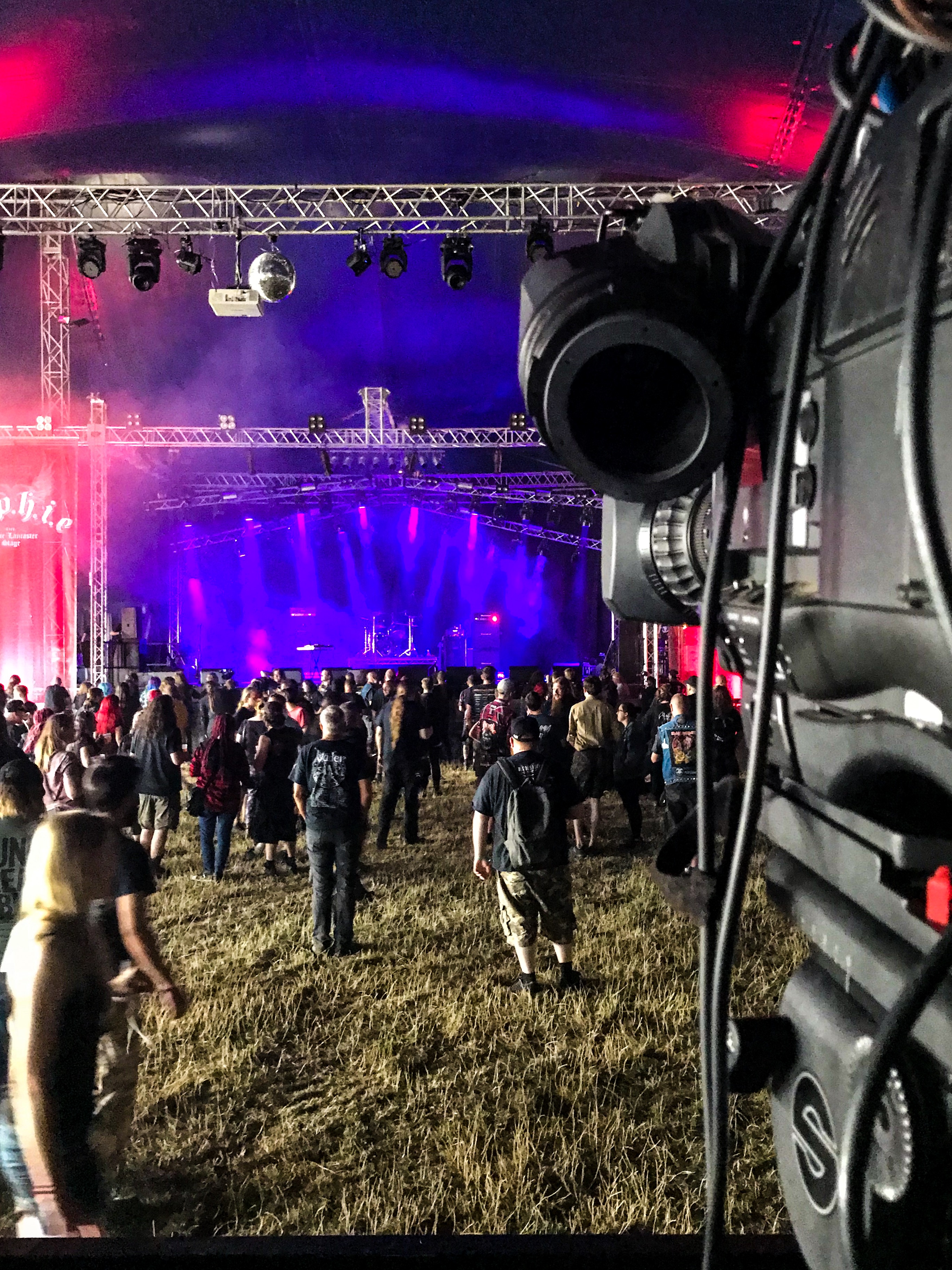 We used the Ingest to trickle ISOs and TX records to a shuttle drive for Mark's team, providing extra data redundancy and allowing them to trim out the odd highlight for immediate distribution. A very easy workflow that didn't require any additional crew. We did however encounter some very unique band names!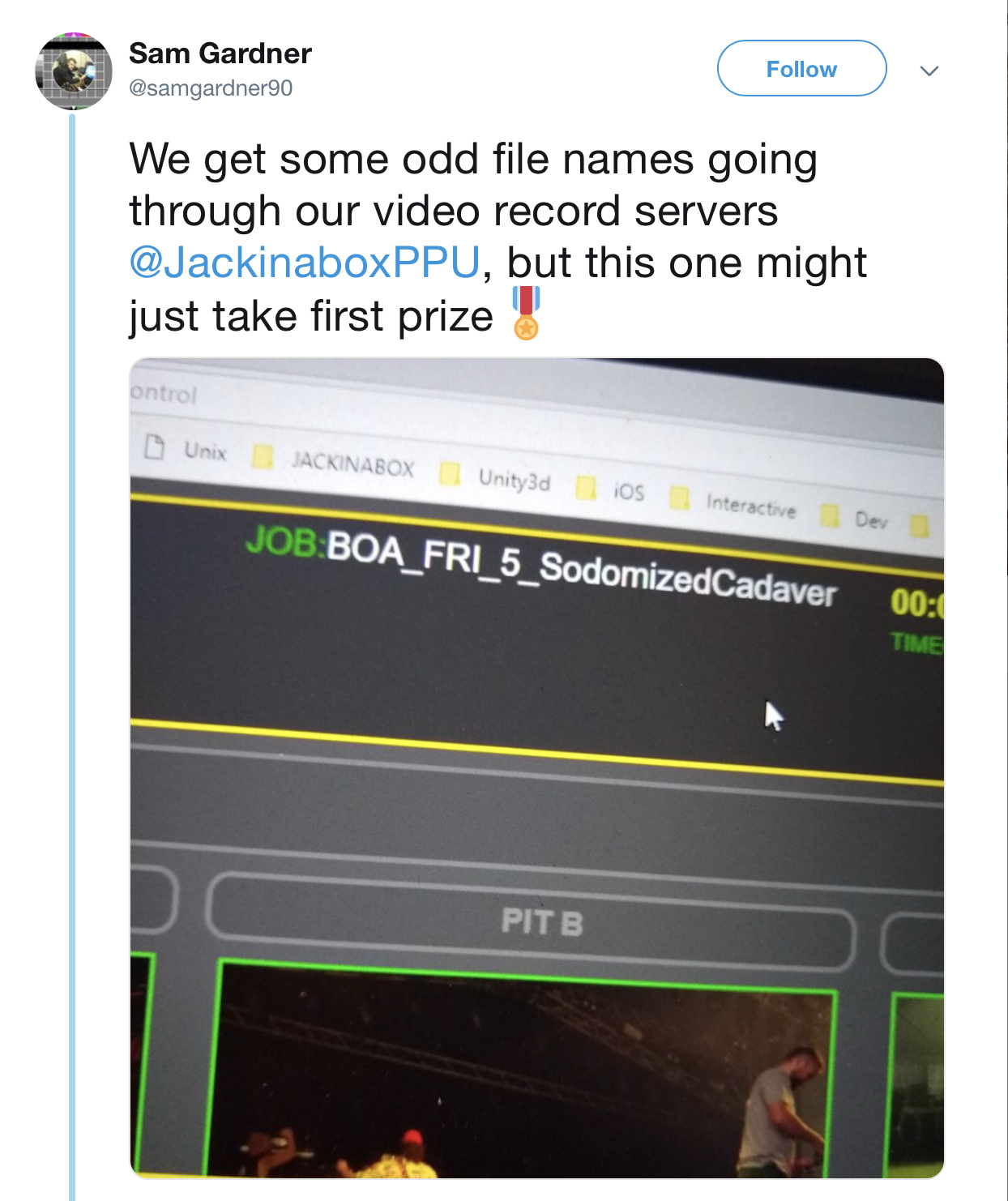 The 4-day festival was a huge success, with the very long days and loud heavy music  keeping our operators and director on their toes and forcing everyone to try new moves and cuts that would inkeep with the music itself. A challenge we definitely rose to with a very satisfying result.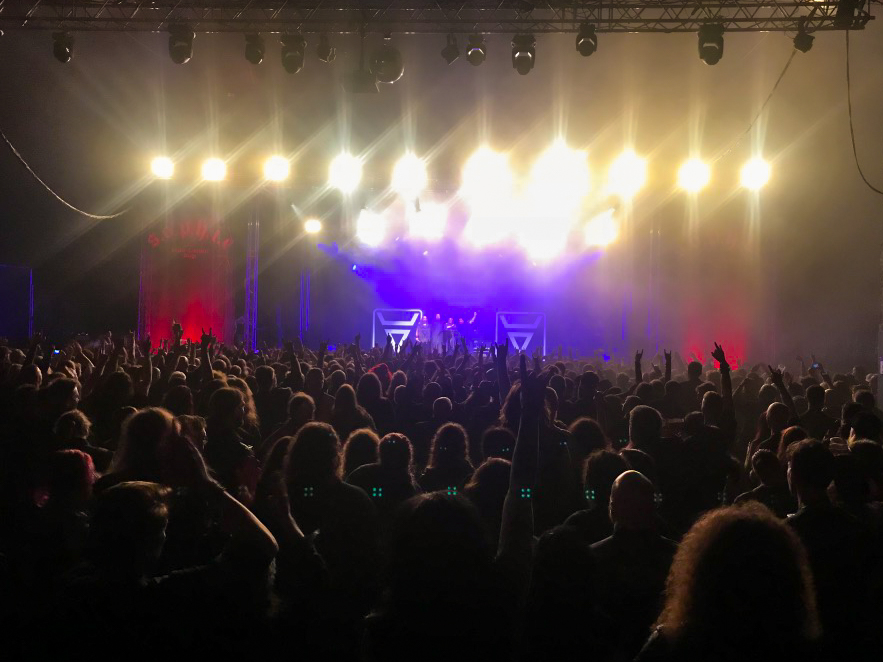 Despite the challenges, amongst the sea of black and the thick mud we found an ideal job for the Jackinabox and also discovered how creative our operators can be when it comes to keeping heavy metal videos exciting and varied. Safe to say we have a new-found appreciation for the complexities of metal in all its forms. We may have blended in but our content certainly stood out!